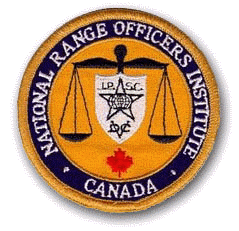 NROI is the National Range Officers Institute.
Phil Carreira
is NROI Coordinator for Ontario and has the responsibility of scheduling all Range Officer, and Chief Range Officer seminars in Ontario.
Mark Hamrol
is head of
NROI Canada
and he can be reached for NROI National issues.
If you meet the criteria below, and would like to participate in one of our Range Officer seminars, simply use the
Upcoming Range Officer Courses
page or, if your club would like to host a Range Officer seminar, just contact
NROI Coordinator
and he'll set it up with you. Anyone is welcome to participate provided they have successfully completed their Black Badge training.
Criteria for obtaining National Range Officer accreditation:
You must be a current member of IPSC Canada.
You must successfully complete a Level I, NROI seminar
You must earn three (3) supervised match point
(under the supervision of a certified Range Official)
We have been asked if a "new" competitor may take the course, and the answer depends on your definition of "new". If you have been an active member and competitor for at least one year then you may take the Range Officer course. In fact, much of the information gained from a Range Officer seminar can be very useful at matches. Not only do you become more aware of the rules and principles of practical shooting, but you also learn about proper course design. Range Officer seminars a two full days (Saturday & Sunday) in duration, the cost is $35.00 which includes, all manuals. your RO pin, a very nice certificate, and a crest just like the one at the top of this page. This will all be sent to you immediately upon accumulating three supervised points.
Note:
If you're already a Range Officer and would like to take the course again as a refresher, let us know and you may attend the course at no charge.
So, come on everyone, sign up for a Range Officer course, and you can join the ranks of other NROI Range Officers. You'll be glad you did!